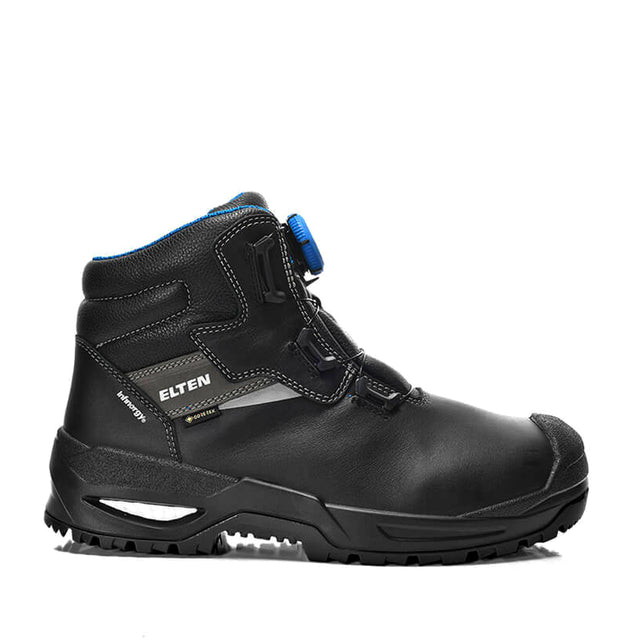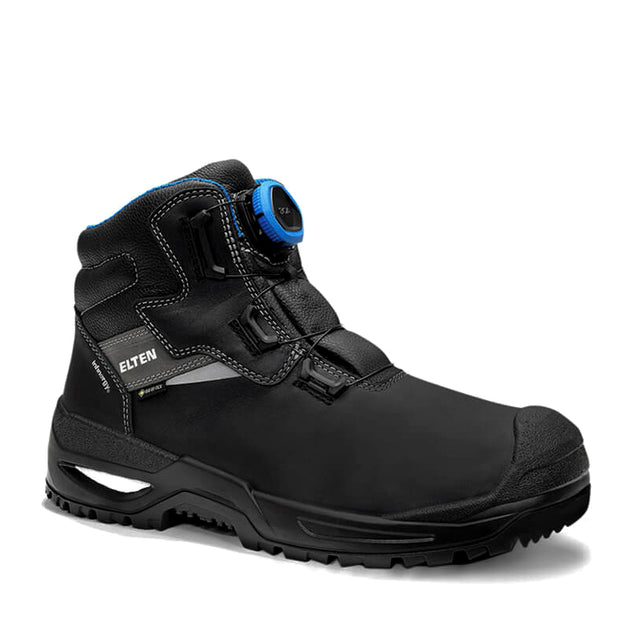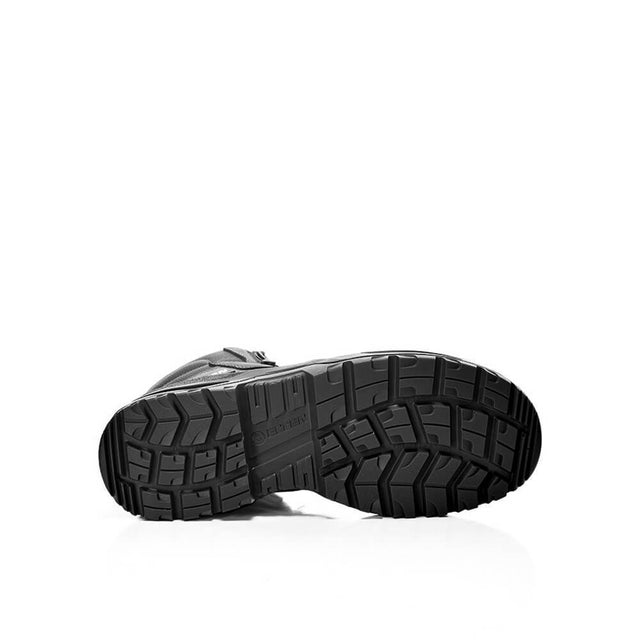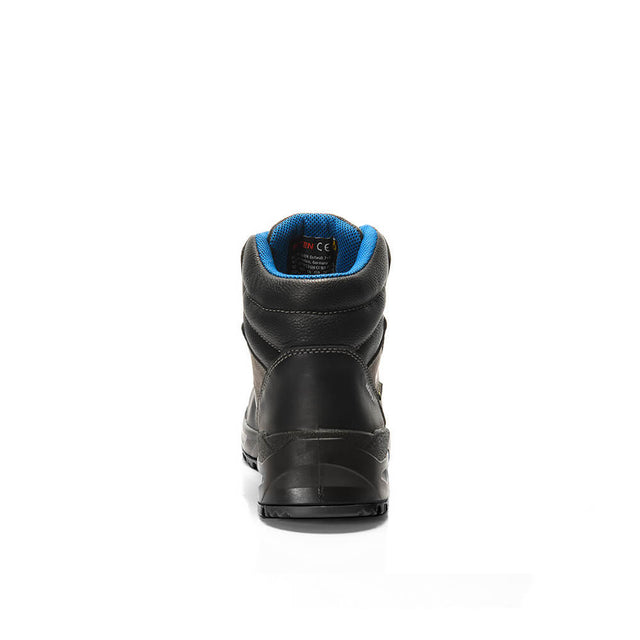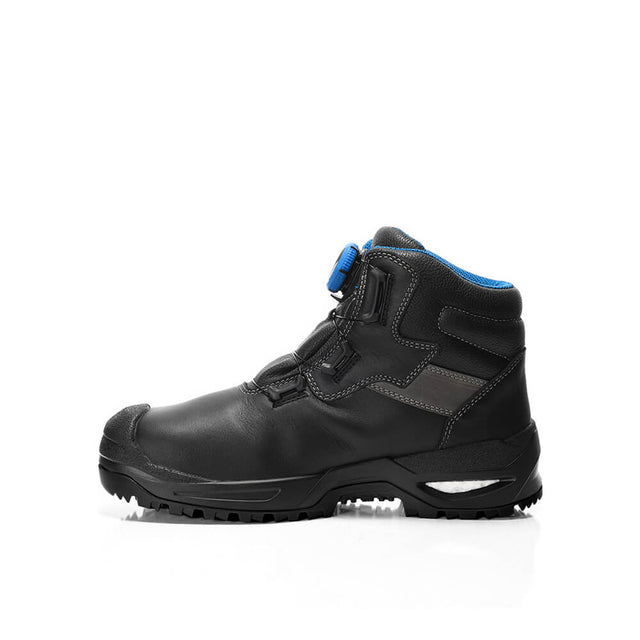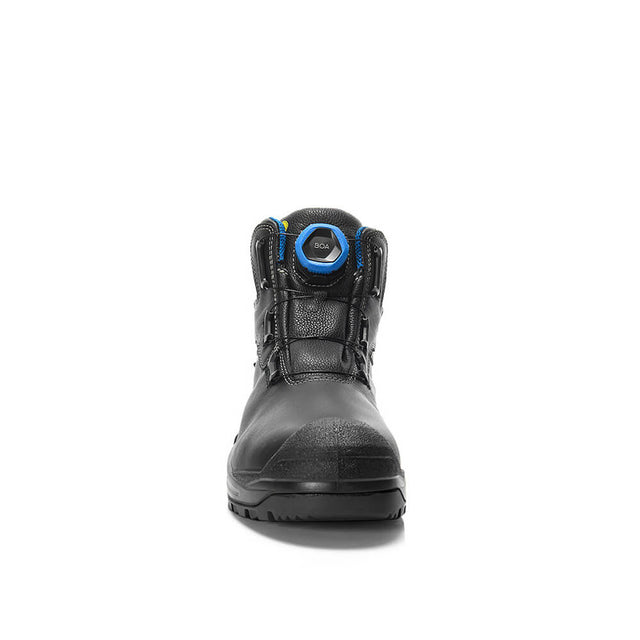 STEFANO BOA GTX Work Boot Waterproof
The Robust GORE-TEX Work Boot With A Comfort Insole.

Arguably the toughest & most comfortable steel cap boot in Australia - Made in Germany.
FREE Returns & Exchanges│$9.95AU Wide Shipping
Comfort Features
Supreme Comfort Work Boot | Minimise daily strain with WELLMAXX technology; excellent for those on their feet all day.

Minimising foot fatigue | assisting with recovery from plantar fasciitis, bunions & heel spur

Precision Fit Guaranteed With Boa Fit System | Achieve a fast, precise fit easily. Ties up with one turn releases with one click. Learn More about the BOA system

Soft Fleece ESD Insole | Flexible, impact reducing & quick drying + abrasion & bacteria resistant.

Extremely Lightweight Safety Boot - weighs less than conventional steel caps | Built with the latest lightweight yet shape-retaining materials.

Exceptionally Long-Lasting Genuine Leather Safety Boot | Wear, tear, water, fuel, sweat & sun resistant, easily retains shape.

Tech & Design Features
Safety Features
Certified Slip-Resistance SRC | The double-density sole reduces the risk of falls and prevents slipping on wet surfaces.

Compliant Safety Toe Protection | Steel Toe Cap resistant to 200 Joules of pressure, 15KN of impact.

S3 Rated Safety Boot - Certified Protection - Waterproof Safety Cap Work Boots - For areas where there is a risk of penetration from pointed and sharp objects.

Longevity & Quality Features
Scuff Cap | Bump Cap, Protects common damage in the toe area, extending the lifespan of the work boot

Temperature Resistant Sole | Heat resistant at up to 130°C & remains flexible at -30°C.

ROBUST COWHIDE LEATHER | 100% genuine leather tanned in Germany.

PU/PU Sole WELLMAXX TRAINERS.

Penetration Resistant Midsole - Lightweight, non-metallic, Kevlar

Safety Boot certified for orthopaedic inserts (DGUV 112-191).

Sustainability Features
Terracare | Leather Work Boots Made The Sustainable Way

EN ISO 14001:2015 Environmental Management Accredited Safety Footwear Manufacturer

EN ISO 9001:2015 Quality Management Accredited Safety Footwear Manufacturer

Technical Data Sheet
Shipping
Shipping & Fulfillment When Ordering Safety Footwear With Stitchkraft

We Ship To Australia And New Zealand
Australia - Standard Post: $9.95AU per order (inclusive of GST) for any number of items. Express Post: $14.95AU per order (inclusive of GST) for any number of items.

Shipping times AU: Standard Post: 5-10 working days, Express Post: 1-4 working days

New Zealand - Flat rate $40 per order (inclusive of GST) for any number of items. Usually 6-14 days delivery time

Express & Courier Delivery Options
For time critical work boot or safety shoe orders we can engage with express courier services such as TNT/FedEx and Toll.

Please contact our local customer service desk in Melbourne directly on 03 6161 3933 to discuss your requirements or visit our FAQ page. More info on our Shipping Page
Safety - Nothing is more important to us
Work Boot Safety - Australian Footwear Standards Explained
All of our safety boots & work shoes are compliant & certified with the relevant international safety standard DIN EN ISO 20344:2013 / DIN EN ISO 20345:2012.

While functionality, durability, style and comfort are all characteristics of our outstanding safety footwear, the paramount feature and fundamental requirement of what we deliver every day to our clients is safety.

More info on our Safety Page
Returns Policy
We accept exchanges and refunds on all our awesome products bought on stitchkraft.com.au, except discounted items!

Our policy lasts 60 days. If 60 days have gone by since your purchase, unfortunately we can't offer you a refund or exchange.

The item(s) must be in original condition (showing no signs of wear), with all tags remaining in place, original packaging and labels.

Returned items must also be sent with the relevant Stitchkraft.co invoice as proof of purchase.

More info on our Returns Policy Page
Frequently asked questions
What type fit is the ELTEN Stefano BOA GTX waterproof work boot?
The ELTEN Stefano BOA GTX waterproof work boot has nice roomy toe box area which makes it suitable for those needing a wide fit work boot.
The comfy steel cap boot suits individuals with a standard to wide fitting requirement. It is a generous width all the way through the shoe.
How comfortable is the ELTEN Stefano BOA GTX waterproof work boot?
This comfy pair of safety boots is fitted with a comfort insole with increased arch and heel support for long days at work.

Stefano BOA GTX Work Boot has the WELLMAXX Comfort Insole built into the shoe making it softer underfoot and providing increased bounce!

These steel caps can also be fitted with arch support inserts or orthotics. recommended by any podiatrist.
Is the ELTEN Stefano BOA GTX waterproof steel cap boot suitable for welding?
Welders' spats are generally recommended for professional welding trades and boiler makers to be used with any of our safety footwear in order to support footwear longevity of the leather upper.
Is the steel toe cap of the ELTEN Stefano BOA GTX waterproof work boot lighter than a composite toe cap boot?
The ELTEN Stefano BOA GTX waterproof work boot are one of the lightweight yet robust work boots we have in our range. While a composite toe cap is generally slightly lighter than a steel cap, the overall weight of a work boot is determined by all materials (upper, soles, toe caps, safety components) and should not be reduced to the type of toe cap material.
Is the Stefano BOA GTX Work Boot good for construction?
Yes, it is.

The Stefano BOA GTX Work Boot is a robust safety boot that can handle the toughest of construction jobs with its WELLMAXX SAFETY-GRIP deep-treaded double-density sole with a profile and waterproof (Gore-Tex lining) leather upper.
For which industries or jobs is the ELTEN Stefano BOA suitable?
The steel cap boot boot is ideal for any tough job under the weather. Mining, farm work, bricklaying - the boot suits any construction type of work or workers requiring tough and durable safety boots that keep feet dry and comfortable in the elements.
How do I care for my waterproof leather work boots to make them long lasting?
If you are throwing your work boots and yourself against the elements, then it's time to nurture what keeps your feet safe & dry at work.

Applied regularly, Effax Leather Balm extends the "lifespan" of your genuine leather work boot or shoes.

The regular application protects your leather steel caps from the elements and makes the leather upper last longer.
Extra arch and heel support with WELLMAXX comfort insole, excellent for those on their feet all day.
STEFANO BOA GTX Work Boot Waterproof
Love Elten foot wear
StitchKraft have the best customer service by far.
My Elten boots may be Safety foot wear but they are like slippers, so comfortable.
Doug
Best boots I've ever owned
Stefano waterproof boot
Recieved them so quickly
Very comfortable boot
No leaks so far, and feet don't sweat like they do in gumboots
Only 4 stars because i cant give 4 1/2 just because they don't actually look as good as they do in the pic, their abit more clumpy looking.